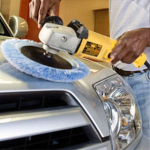 Welcome to TJs Audio & Electronics. We cater to your vehicles specific requirements. Our professional service will ensure your happiness. Consistency, reliability combined with expert craftsmanship will have you using our services for many years to come. Our consistent high quality workmanship has earned us respect and loyalty for many years in our area. We take great pride in our reputation and everyone associated with TJs Audio & Electronics. CALL US TODAY.
Our goal is to provide affordable top of the line name brand consumer automotive electronics for our customers. In an ever-changing world of electronics, it's important who you purchase from. We offer the best in customer service and the highest top of the line quality! We offer the best in personalized services, and affordability, we find the best deals on the market, then pass the savings to you!
When it comes to brand name products, no one does it better than TJs Audio Electronics. Located in Newport, RI we're your automotive electronics and entertainment store, featuring low retail prices on top quality computers, car electronics, MP3 players, and more…
TJs Audio Electronics has been in business for over 20 years and we have been upgrading our inventory and installation practices in order to serve our customers better. We will be adding a line of computer parts as well as many new automotive aftermarket electronics. Please stop by or send us an email for your next electronic inquiry.
TJs Audio Electronics has over 20 years experience and is owned by Thomas Martin. TJs Audio Electronics operates in Newport, RI and the surrounding areas. We are your best choice for all auto sound services. Our excellent attention to detail coupled with the use of the highest quality products guarantee that you are obtaining the highest quality services and results. We service your vehicles at your location. We bring convenience and quality service to you at prices that can't be beat!
TJs Audio Electronics believe in a clean and well-maintained automobile, which can add to the satisfaction of owning the vehicle, in addition to extending the life of the vehicle. The company's goal is to ensure that every client is 100% satisfied with each and every visit. From personal vehicles to fleets of business autos, we strive to provide the best possible service and a maintenance program tailored to each customer's specific needs or interests.